Get started designing your ideal
fence for your residential and commercial needs by giving us a call today!

Pipe Fence Installation Fort Worth - Ranch Fence Contractor Southlake and Keller - Farm Fencing Flower Mound - Rural Steel Pipe Fence Grapevine and Denton
Pipe & Ranch Fence Installation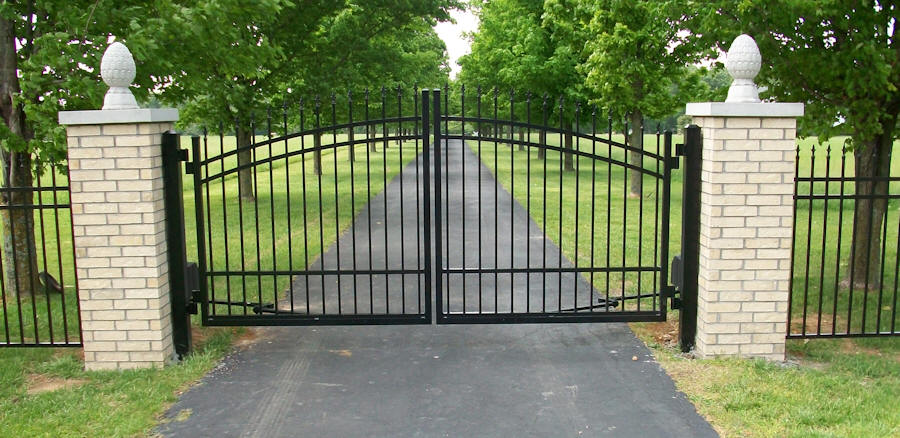 Pipe and Ranch Fences for North Texas Land Owners
One of the most popular types of fencing for ranches and rural properties are pipe fences. Blacksmith Fence specializes in all fences steel; we can equip your pipe fence with as many horizontal rails you could want or need. We have professional welders to construct your custom pipe fence or any agricultural fence to enhance and define your property.

To ensure that your pipe fences last for years to come, Blacksmith Fence has them professionally painted. Not only will this increase the lifespan of the fence, it will also ensure that your fence will be practically maintenance free.

In addition to pipe fences, Blacksmith Fence Company can also meet your wire fencing needs. We will cover your pipe fences with wire to help keep smaller animals contained, as well as construct any custom wire fences. Whether you need a barbed wire fence, field fences, or practically any type of wire fence, Blacksmith Fences has got you covered. And you can't forget we also accommodate any and all of your gate needs. Top off your fence with a custom gate designed just for you! Have the entrance to your farm or ranch stand out with our custom ornamental metal work and automated gate systems.

Perfect Fences for Farm or Ranch Livestock
Our pipe fences provides prefect containment for larger livestock like horses and cattle, and look good whiles doing it too. Your custom fence and gate will be constructed with quality and durability so you can rest easy, and have the peace of mind knowing your animals are safely secure. When farms and ranches are involved, there are always more things you need besides a fence. Blacksmith Fence also provides roping arenas, corrals, pens, or any other structure that you need to have defined and contained.

We can build a custom pipe or ranch fence for you if you are located anywhere in North Texas, including Fort Worth, Southlake, Flower Mound and Grapevine and Denton, TX.

Serving North Texas
Richardson
Colleyville
Southlake
Grapevine
North Richland Hills
Hurst
Euless
Bedford
Keller
Grand Prairie
Denton